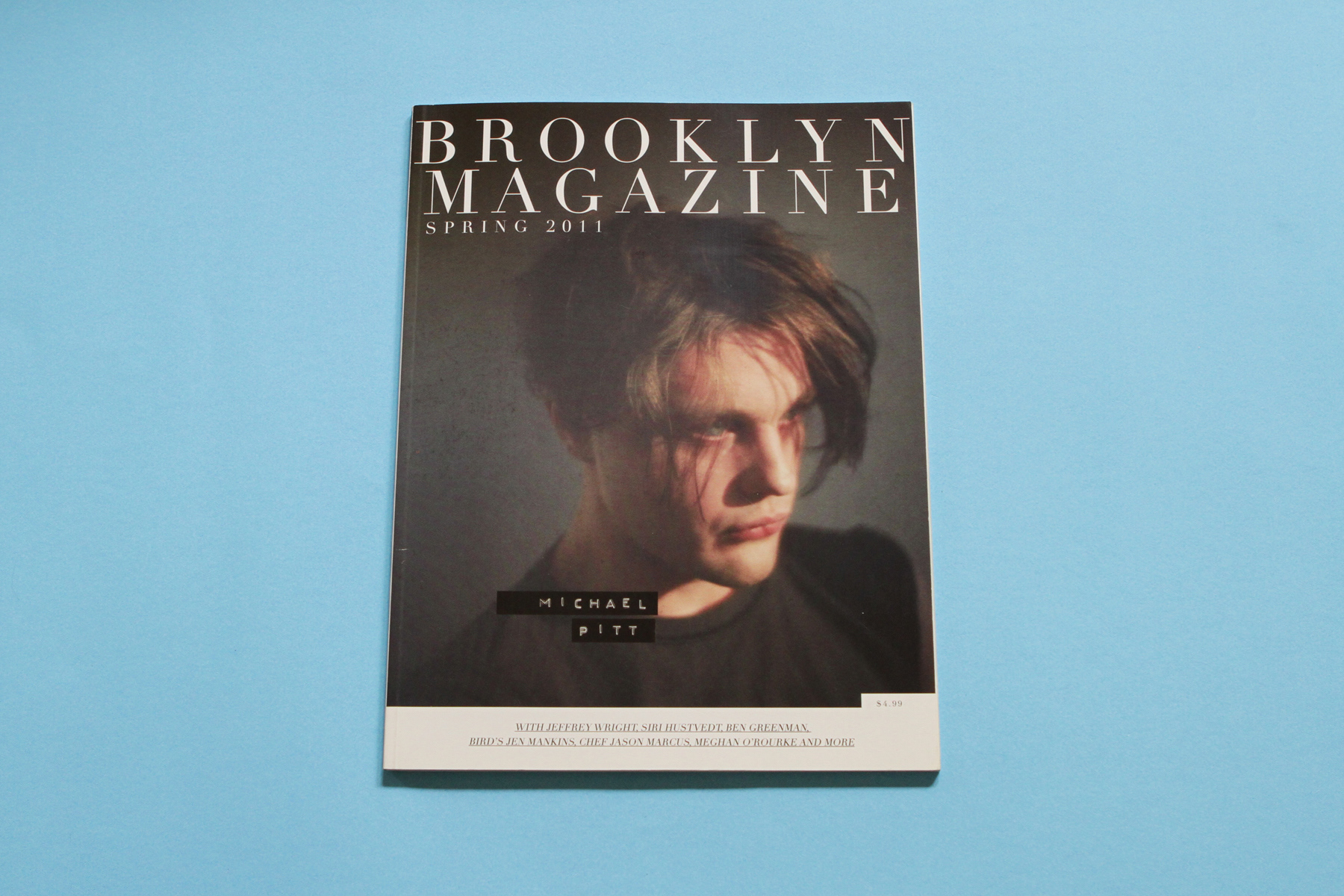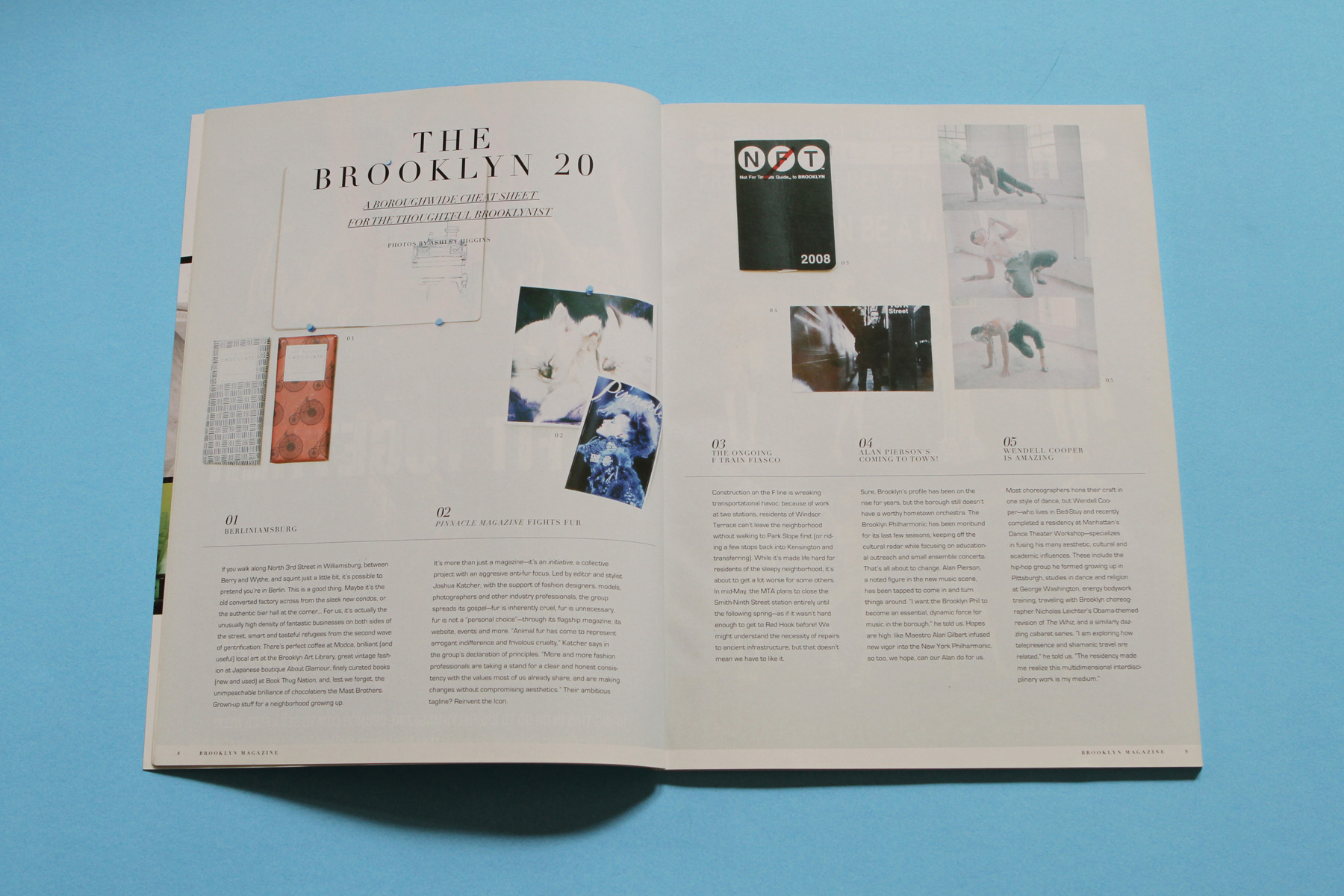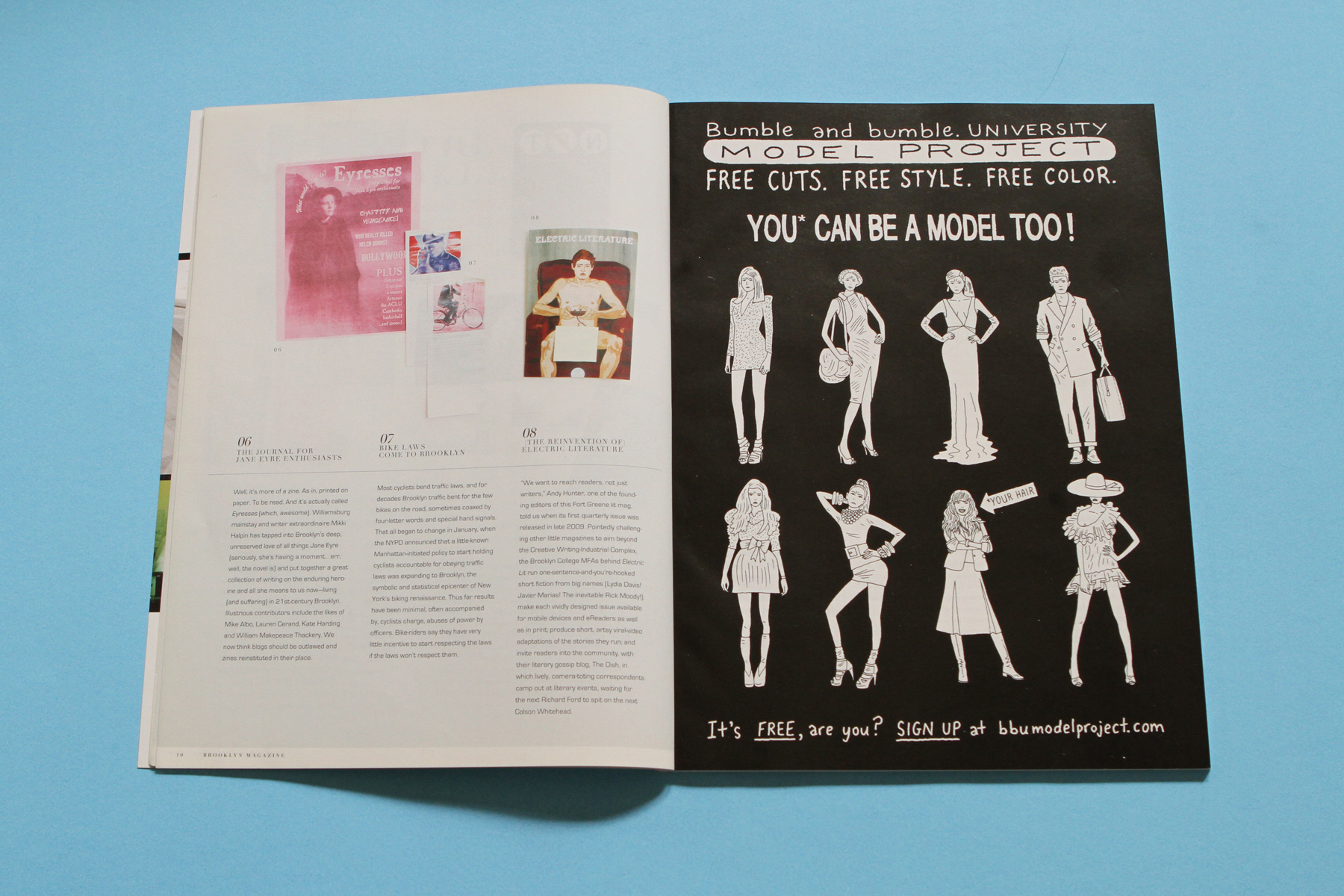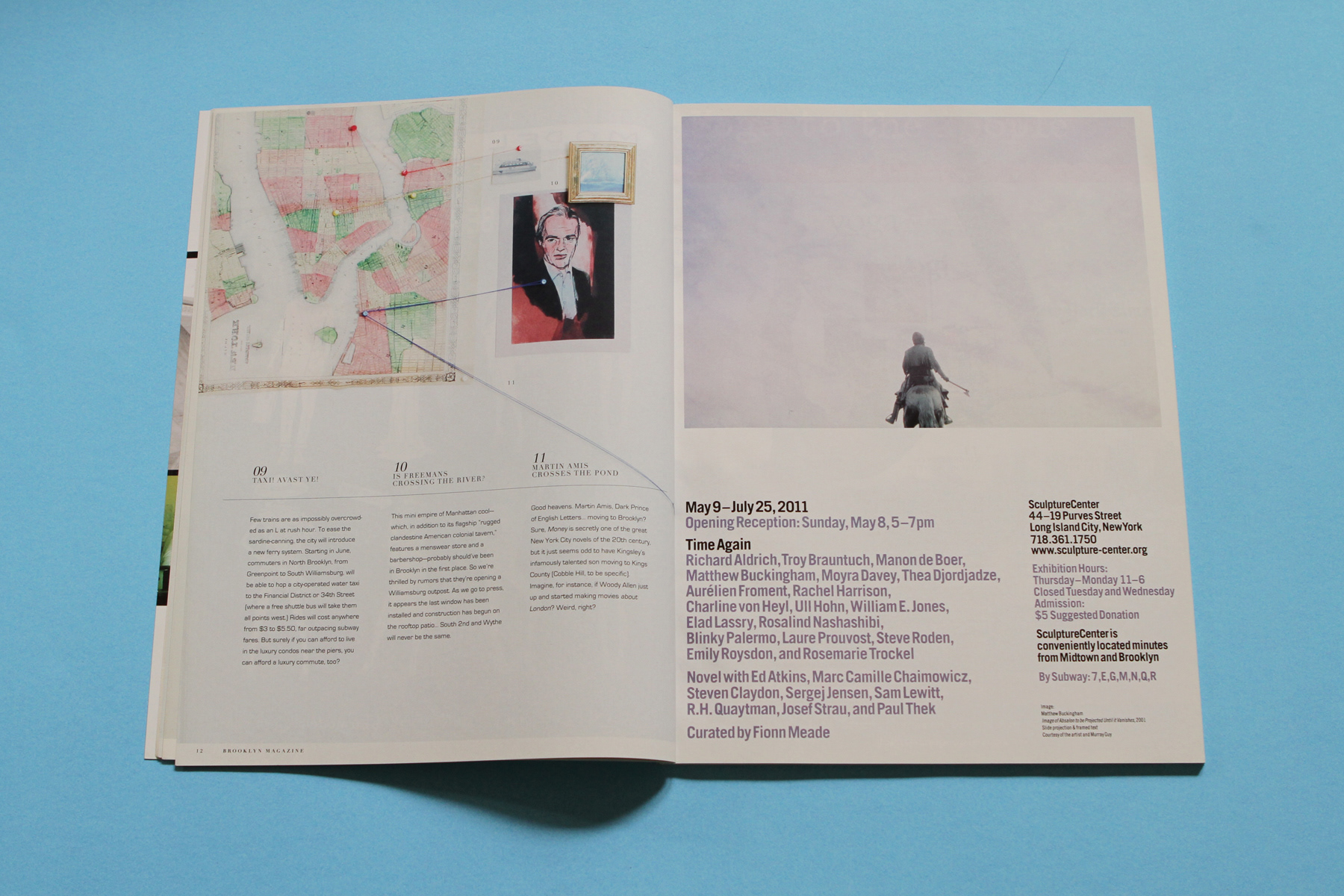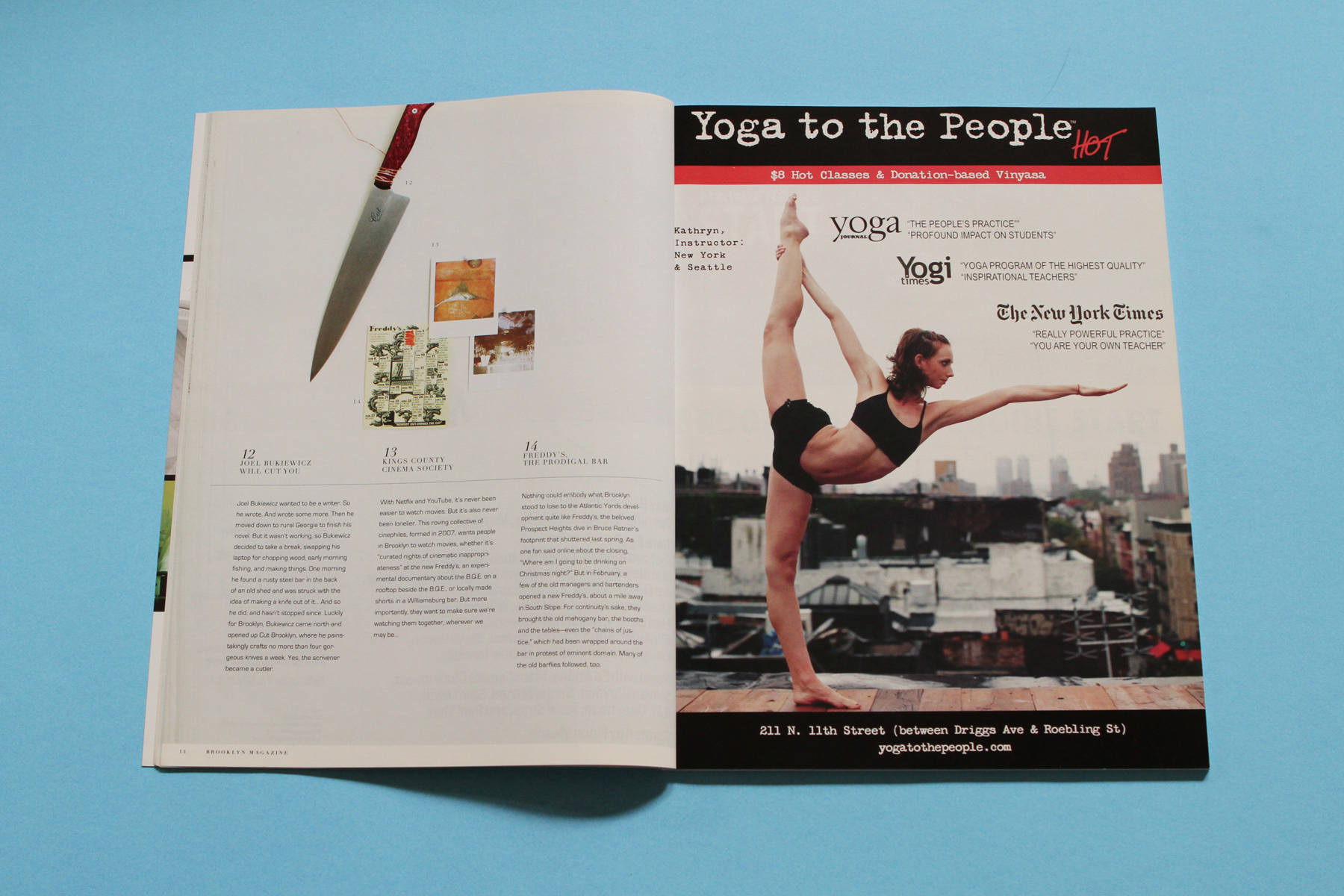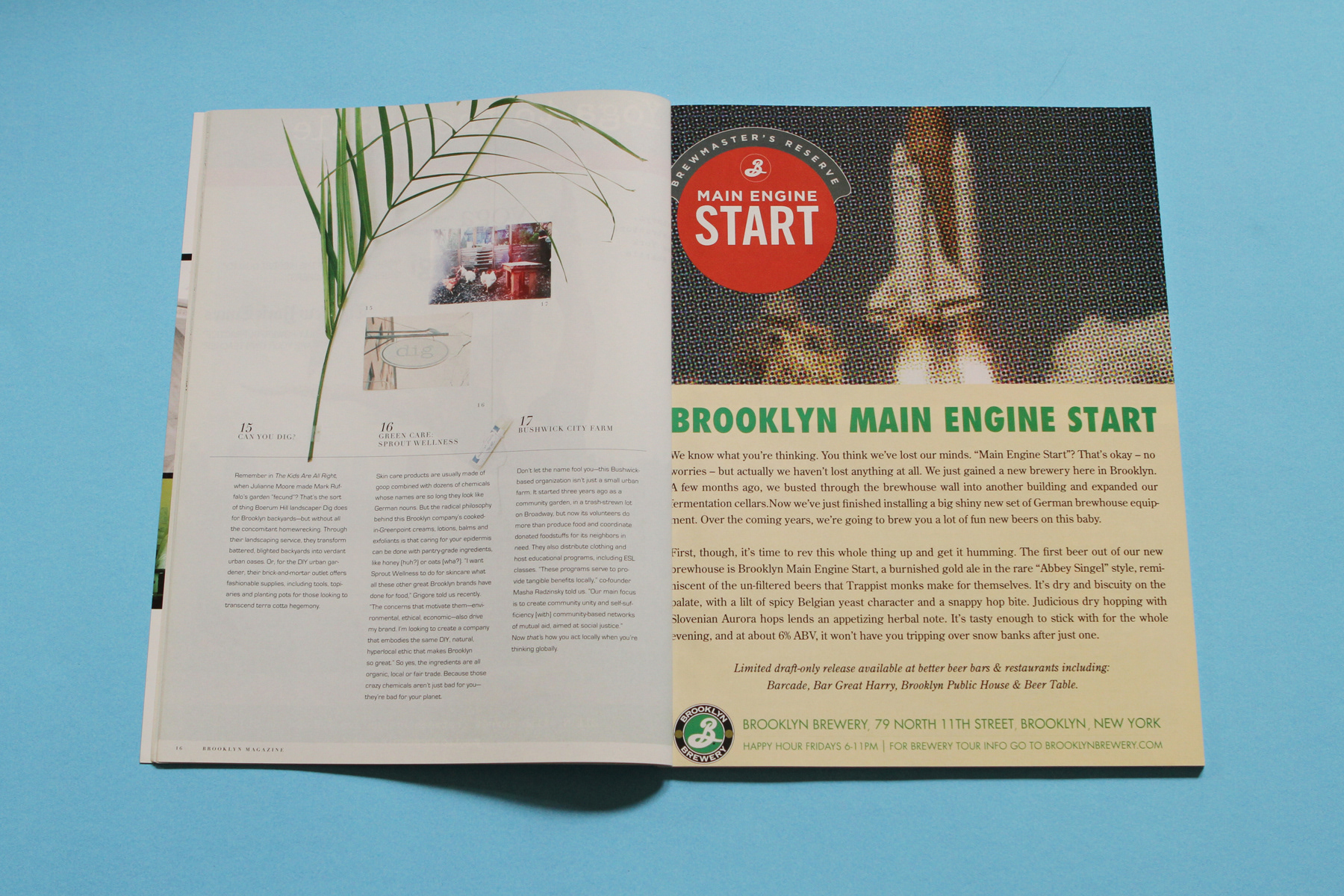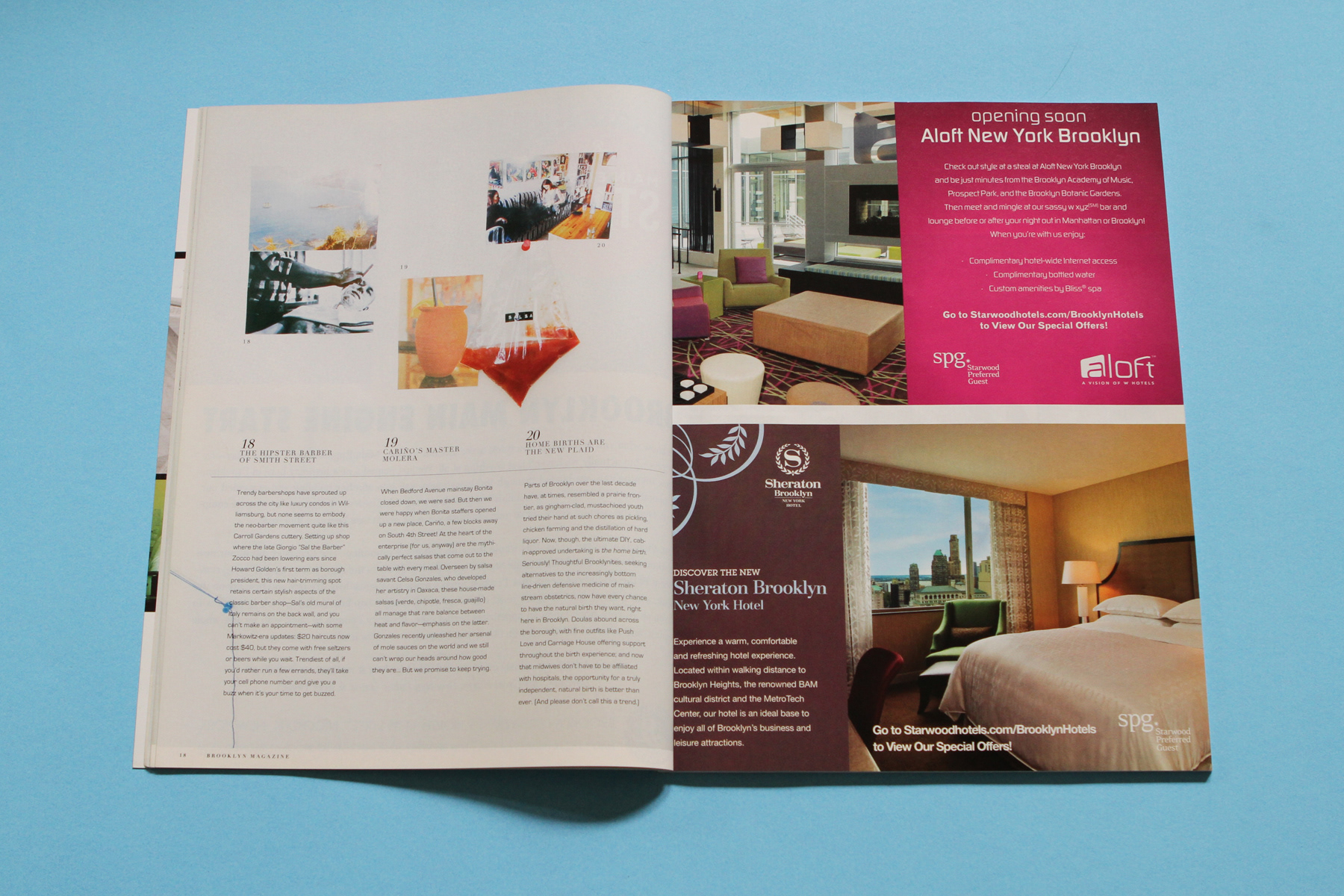 This is the 1st ever issue of Brooklyn Magazine. Brooklyn 20 is a reoccurring feature designed to celebrate independent minded New Yorkers and their creations. 
 
Subscribe or find out more at

BKMag.com

it's your gateway to New York's (and America's) favorite borough. Featuring news, shopping, style, fashion, music, design and interiors, BKMag.com is the premier destination for Brooklyn lifestyle content.